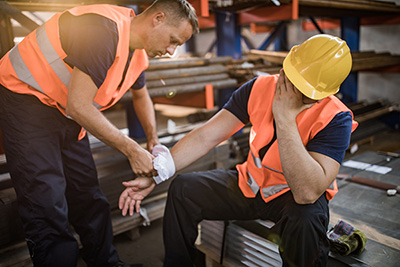 An independent medical exam (IME) is needed after a work injury to help the Worker's Compensation Board or your insurance company properly verify your injury claim. You risk losing your benefits if you don't attend the IME. Here are some general guidelines to help you prepare for your independent medical exam.
Be prompt for the appointment even if you must spend some time in the waiting room before seeing the doctor because the doctor's testimony and report may be used at the hearing of your case.
Remember that the doctor is only going to evaluate you and not treat you, advise you, or to assist you with your medical or physical problems.
Tell the doctor about every complaint you have regarding your worker's compensation claim. Explain how the injury affects your life and whether or not you are unable to work after the accident.
Always tell the truth, do not hide any previous accidents or illnesses. This information will not hurt your case.
If you feel uncomfortable about a test you are asked to perform, you can refuse it. You must cooperate fully but are not compelled to undergo any embarrassment or pain during the IME.
After the IME, write down a full description of the examination and your impressions of the doctor's opinion about your injuries and problems. Send this report to your attorney as soon as possible.
Dr. Ramesh Chandra has been practicing orthopedic surgery in the Washington DC Metropolitan area since 1984. The Center for Orthopedics and Sports Medicine is easily accessed from anywhere in the Washington DC metropolitan area with offices located in Falls Church, Reston/Herndon and Tysons Corner. For all appointments and inquiries, please call 703 848-0800 or click here to request an appointment online.