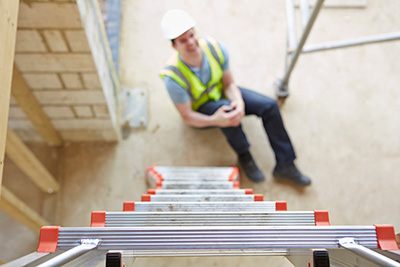 Getting the right medical care for a work-related accident or injury is very important not just for your health but also for maximizing workers' compensation benefits. Let's look at when is the right time to see a doctor after a work injury.
Work related accidents or injuries should be reported to your employer as soon as possible and treatment should be sought immediately, even if you feel the injury is a minor one. This means seeing the doctor right after the accident or at the first sign of any symptom that could be related to your work.
For injuries, consider orthopedic urgent care at Center for Orthopaedics and Sports Medicine. If the injury is not serious, ask your employer if you must be seen by a specific doctor or you can choose one of your own. In some cases, where you are not satisfied with the treatment received by the doctor chosen by your employer you may be entitled to a second opinion.
The benefits of seeing a doctor as soon as possible after work-related injury:
The sooner you seek treatment, the faster you will be able to recover from your injury and return to work
It becomes easier to establish the fact your injury is directly related to your work and hence you will be able to receive the appropriate compensation.
In case you have reported an accident or injury, but you did not understand how serious the injury was, make sure you inform your employer as soon as you become aware of the seriousness of your condition. You may also need to follow up to make sure a workers' compensation claim has been filed.
Dr.Ramesh Chandra has been practicing orthopedic surgery in the Washington DC Metropolitan area since 1984. The Center for Orthopedics and Sports Medicine is easily accessed from anywhere in the Washington DC metropolitan area with offices located in Falls Church, Reston/Herndon and Tysons Corner. For all appointments and inquiries, please call 703 848-0800 or click here to request an appointment online.