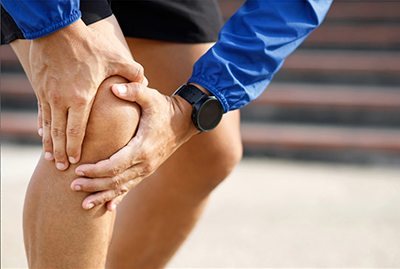 Did you know that May is Arthritis Awareness Month? Arthritis is a common condition that affects millions of people around the world. It can cause pain, inflammation, stiffness, and other uncomfortable symptoms that can limit your mobility and quality of life. Although living with Arthritis can be challenging, there are effective ways to manage arthritis pain and improve your overall well-being.
Some effective ways to combat arthritis symptoms are:
Stay Active: Exercise is one of the best ways to manage arthritis pain. Regular physical activity can help improve joint flexibility, reduce inflammation, and strengthen muscles around the affected joints. Low-impact activities such as swimming, water aerobics, walking, yoga, and stationary bikes can improve range of motion. Avoid high impact exercises such as running, jumping, tennis, or high-impact aerobics.
Get Enough Rest: Getting enough rest is important for managing arthritis pain. Making sure to get enough sleep and take breaks throughout the day to rest and relax can help reduce inflammation. This can help reduce cortisol levels caused by stress and improve overall physical and mental well-being. Establish a regular sleep schedule and create a relaxing bedtime routine to help you fall asleep easily.
Hot or Cold Therapy: Heat and cold therapy can help reduce arthritis pain and inflammation. Applying a heating pad or warm towel to the affected joint can help relax muscles and increase blood flow. Hot baths or showers help soothe sore muscles and relax the body. Alternatively, applying a cold compress or ice pack can help temporarily numb pain and reduce swelling caused by inflammation.
Maintain good nutrition: Having a healthy balanced diet is vital for maintaining a healthy weight, which is critical for joint health. Foods high in fiber such as brown rice, legumes, broccoli and oatmeal have been shown to lower inflammatory markers in the bloodstream.1 Fruits, nuts, seeds, fish, and healthy fats such as avocado are excellent dietary choices when managing arthritis symptoms.
Medication: There are many over the counter medications that have anti-inflammatory properties to help temporarily relieve arthritis symptoms. While these are readily available, always speak with a doctor before taking any new medication. Topical creams, sprays, and medicated patches are another effective way to combat joint pain. With creams and patches being only topical, they are a quick option because they work directly with the affected area and not the entire body.
Living with Arthritis can be challenging and seem overwhelming to manage, but there are many things you can do to temporarily relieve pain. Staying active, applying heat or cold, maintaining a well balanced healthy diet, and getting enough sleep can all help reduce arthritis pain. Always talk with a healthcare professional about any medications, and the right treatment plan for you.
Dr. Ramesh Chandra has been practicing orthopaedic surgery in the Washington DC Metropolitan area since 1984. The Center for Orthopaedics and Sports Medicine is easily accessed from anywhere in the Washington DC metropolitan area, with offices located in Falls Church, Reston/Herndon, and Tysons Corner.
1. https://www.arthritis.org/health-wellness/healthy-living/nutrition/healthy-eating/eat-right-for-your-type-of-arthritis#:~:text=Some%20studies%20also%20have%20found,brown%20rice%2C%20beans%20and%20barley