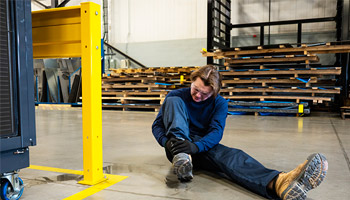 Work-related injuries, sports injuries or automobile accidents can occur in the blink of an eye. One small misstep or a miscalculated turn can result in broken bones, dislocated joints or torn ligaments that prompt you to seek medical care at the nearest emergency room. However, an orthopedic urgent care center might be a better option for musculoskeletal injuries. Here are some of the benefits of orthopedic urgent care:
Save Time: At an emergency room, life-threatening conditions such as a heart attack or stroke will be attended to first as compared to a less-serious orthopedic injuries. By going to an orthopedic urgent center, you are less likely to get the specialized care you need and not spend too much in a waiting room.
Expert Orthopedic Care: You will be seen either by a board-certified orthopedic surgeon or physician's assistant well trained and experienced in treating a wide range of orthopedic injuries at an orthopedic urgent care center.
Avoid Unnecessary Referrals: At an ER, you may be given an X-ray and splint, and referred to orthopedic specialist for any bone and joint injuries. But at an orthopedic urgent care center you will be given timely treatment with faster access to specialized orthopedic care.
State-of-the-Art Orthopedic Facility: As a specialized care facility, an orthopedic urgent care center will be equipped with advanced diagnostic and treatment tools to treat most orthopedic emergencies on the spot.
Reduced Cost: Treatment costs will be much higher at an emergency room as it must be maintained in a constant state of readiness. The comparatively low cost, high quality care provided at an orthopedic urgent care will be more appropriate for less serious orthopedic injuries.
The Center for Orthopedics and Sports Medicine is easily accessed from anywhere in the Washington DC metropolitan area with offices located in Falls Church, Reston/Herndon and Tysons Corner. For all appointments and inquiries, please call 703 848-0800 or click here to request an appointment online.
Dr. Ramesh Chandra has been practicing Orthopaedic Surgery in the Washington DC Metropolitan area since 1984, with special interest in back and neck, sports medicine and arthroscopic surgery of the shoulder, knee, ankle, elbow, and wrist including major reconstructive surgery for all athletic injuries. Dr. Chandra is board certified in Orthopaedic Surgery and holds a subspecialty board certification in Orthopaedic Sports Medicine by the American Board of Orthopaedic Surgery. He attends national and international meetings on topics pertinent to his practice in order to present cases and keep up with the latest developments. He has lectured on subjects related to knee and shoulder reconstruction and arthroscopic surgery at national seminars. Dr. Chandra is an avid skier and a tennis enthusiast. Also, he holds a private pilot license with instrument rating, and enjoys flying as a recreation.